---
Bike & Hike Seeks to Extend Growth Streak to 19th Year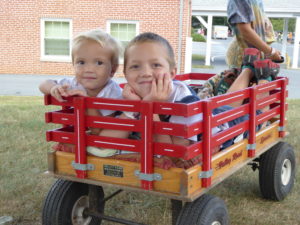 The 21st annual COBYS Bike & Hike will be held Sunday afternoon, September 10, at the Lititz Church of the Brethren. The event includes a three-mile walk, 10- and 25-mile bicycle rides, and the 60-mile Dutch Country Motorcycle Ride, which this year will travel into scenic "Amish Country" in eastern Lancaster County. A silent auction runs throughout the afternoon. The event brochure spells out the details.
The Bike & Hike is COBYS' signature fundraiser, having raised more than $1.2 million for our ministries, since its inception. Income from the event has increased for 18 consecutive years. Last year, fueled by the event's 20th anniversary and unusually generous business support, the Bike & Hike grossed $133,556, a nearly $15,000 increase over the previous year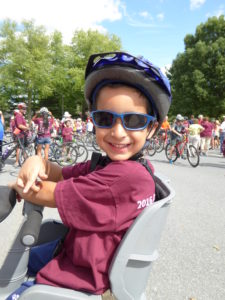 .
Participation also was up to 509, reversing a two-year decline in attendance. Participants included 209 walkers, 131 bicyclists, and 169 motorcyclists on 106 cycles, along with some additional friends who stopped in to visit and participate in the silent auction.
"With the huge surge in giving that we experienced last year, it will be tough to keep our growth streak going" said Director of Development Don Fitzkee. "But I've learned not to underestimate the generosity of our supporters."
Walkers and bicyclists donate a $25 registration fee, obtain support from sponsors, or both. Motorcycles are $35 per cycle, plus $25 for an additional passenger. Those who pre-register by September 5 receive a $5 discount. Individuals who raise $25 or more in pledges do not need to pay the registration fee.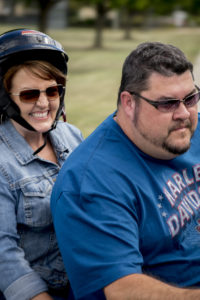 Each participant receives a free t-shirt (purple this year), ice cream and refreshments, and a chance to win a door prize. Those who raise certain levels of support earn additional prizes. Junior and senior high youth groups who raise $1,500 or more earn a gym and pizza night.
A WJTL radio personality will provide live reports from the event.
Donations of auction items and door prizes are welcome up to the week of the event. Practical items and certificates for food, entertainment, and vacation venues sell especially well. No used items, please. Contact Development Associate Nicole Hurst to make arrangements for a donation.
Pre-registration is encouraged, but not required. Register here.
To learn more about the event, contact Director of Development Don Fitzkee at 717-656-6580 or don@cobys.org.
Here are some additional resources:
Brochure
Sponsor Sheet
Sponsor Sheet (Excel version)
Auction Items (A list of auction items will be posted in August.)
Walk Route
10-mile Bicycle Route
25-mile Bicycle Route
60-mile Motorcycle Route
Special thanks to these Bike & Hike Sponsors: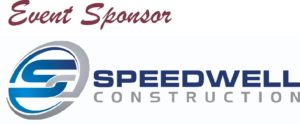 ---

---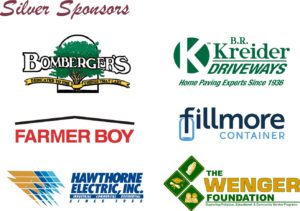 ---