News & Events
---
Bike & Hike Targets 20-Year Growth Streak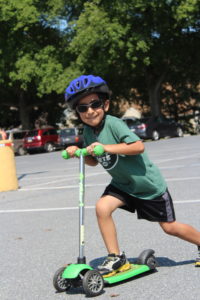 The 22nd annual COBYS Bike & Hike will be held Sunday afternoon, September 9, at the Lititz Church of the Brethren. The event includes a three-mile walk, 10- and 25-mile bicycle rides, and the 65-mile Dutch Country Motorcycle Ride, which this year will travel along scenic country roads in northwestern Lancaster County. A silent auction runs throughout the afternoon. Donations of door prizes and auction items will be welcomed until the week of the event. The event brochure Bike & Hike 2018 spells out the details.
The Bike & Hike is COBYS' signature fundraiser, having raised more than $1.3 million for COBYS ministries, since its inception. Last year, the Bike & Hike grossed $136,669 and attracted more than 600 people. Participants included 306 walkers, 129 bicyclists, and 166 motorcyclists on 104 cycles, along with some additional friends who stopped in to visit and participate in the silent auction.
Bike & Hike income has grown for 19 consecutive years. Planners are seeking to make it 20, while also setting a new attendance record.
"We are off to a great start this year, with record business support already in the bank," said Director of Development Don Fitzkee. "Now we just need walkers, riders, and donors to get us the rest of the way."
Walkers and bicyclists donate a $25 registration fee, obtain support from sponsors, or both. Motorcycles are $35 per cycle, plus $25 for an additional passenger. Those who pre-register by September 5 receive a $5 discount. Individuals who raise $25 or more in pledges do not need to pay the registration fee.
Each participant receives a free t-shirt, ice cream and refreshments, and a chance to win a door prize. Those who raise certain levels of support earn additional prizes. Junior and senior high youth groups who raise $1,500 or more earn a gym and pizza night.
A WJTL radio personality will provide live reports from the event.
For more information, visit www.cobys.org/bike-and-hike. To arrange a silent auction or door prize donation, contact Development Associate Anne Stokes at 717-656-6580 or anne@cobys.org.
Special thanks to these Bike & Hike Sponsors: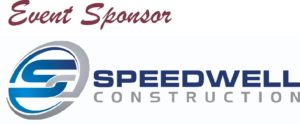 ---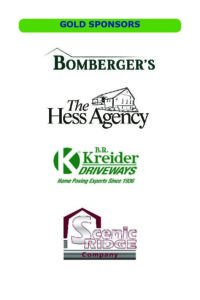 ---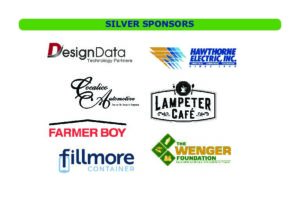 ---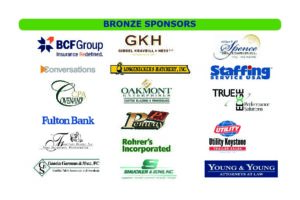 ---
200 Attend Murry Hill Center Open House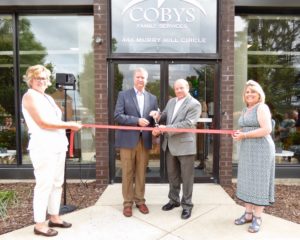 More than 200 guests stopped by COBYS Family Services open house events at Murry Hill Center on June 10 and 13. Located at 444 Murry Hill Circle in Lancaster, the 13,600-square-foot facility houses adoption, foster care, and family life education staff.
The open house events featured tours of the renovated facility, program displays, and staff presentations of services. In addition, a dedication service was led by Executive Director Mark Cunningham on June 10, with a ribbon cutting ceremony on June 13. Click here to view a YouTube video of the June 10th dedication service. Click here to read the Open House Speech.
COBYS purchased the building in January for $1.1 million to help alleviate severe over-crowding at our main office in the historic mill at 1417 Oregon Road in Leola. Murry Hill Center is centrally-located between the main office and two COBYS facilities in downtown Lancaster. It is an additional location for COBYS; all other buildings are being retained. The main office continues to house administration and counseling staff.
Since January, COBYS has invested about $250,000 in upgrades to the new facility, including new roofing and siding, replacement of more than 180 light fixtures with energy efficient LEDs, new carpet and paint, and various repairs. Renovation costs to the 1970s structure would have been much higher, if not for the generous response of more than 60 volunteers who provided nearly 700 hours of labor.
In late February, 24 adoption and foster care staff moved into new offices at Murry Hill Center. Seven family life education staff joined them in March, moving from their downtown Lancaster location.
---
COBYS 2018 BarberShop Banquet a Cut Above
Evidently a lot of people were in need of a barber.
The March 8 COBYS Barbershop Banquet clearly was a cut above previous events, as evidenced by huge growth in attendance and giving. Total income exceeded $72,000, up from the previous record of $60,864, set last year. Total attendance for the noon and evening seatings ballooned from last year's record 598 to 732 this year.
"We were absolutely thrilled with the turnout and response," said Director of Development Don Fitzkee, the primary planner and butt of more than a few bald jokes. "I had no idea how much people enjoyed making fun of people with haircuts like mine."
Inspirational music was provided by the Yeater Sisters—Rachel Cassel, Joanna and Lois Yeater.
The program was set in a barbershop, where various patrons discussed COBYS-related topics but, much to the frustration of the barber, did not come to get their hair cut. Business Operations Manager Tim Strawser played the barber.
Among those stopping in were Permanency Unit Supervisor Krista Rankin, who told how COBYS came together to support a foster child whose mother died of a drug overdose; Director of Family Life Services Abby Keiser and Lancaster County Treatment Court Coordinator Karen Andreadis (via video) who spoke of how COBYS is partnering with the treatment courts through a program called Seeking Safety; and Adoption Supervisor Jen McDowell, who highlighted the 20th anniversary of the COBYS adoption program.
McDowell introduced Brent & Julie Hess and their daughter, Jerraca Hernandez, who shared some of their journey since becoming COBYS' first adoptive family in 1998. Scott, Amanda, and 14-year-old Alex MacFeat talked about their more recent foster care and adoption experience. Along the way Executive Director Mark Cunningham and Controller Cindy Umberger told of organizational growth—much of it fueled by the opioid addiction crisis—and the recent purchase and renovation of a building north of Lancaster, and the subsequent relocation of foster care and adoption staff to the new facility.
In the end, the only patron who actually received a haircut was the one who didn't have any hair, as a barbershop quartet pointed out in their rendition of "Donny Boy" sung to a familiar Irish tune.
See the video of the entire program and of some individual segments (provided by Mark Myers of S.R. Film & Video) Jerraca Hernandez; and Karen Andreadis.
For more photos, see our Facebook page.