Therapists
---
Tracy Bosis, LCSW


Tracy's passion is using a faith-based approach to assist individuals and families who are struggling with depression, anxiety, adjustment disorders, and relationships. She works with issues related to foster care, adoption, and adolescence, including a special interest in eating disorders.
When she was a child, Tracy's family cared for a foster child, which helps her understand the challenges that some foster families face. Drawing upon personal experience and professional training, she supports foster and adoptive families in building successful relationships.
She employs Emotionally Focused Therapy (EFT), which focuses on the importance of emotional connection as the basis for healthy loving relationships. Tracy also has training in Cognitive Behavioral Therapy (CBT), Dialectical Behavioral Therapy (DBT), and Clinical Hypnosis. With all clients Tracy emphasizes the development of a resilient sense of self that is able to build healthy connections in relationships and is confident in using skills to cope with life stresses.
Tracy is a Licensed Clinical Social Worker with a Master's Degree from the University of Illinois, Chicago, Jane Addams College of Social Work. She has been married for 28 years and has three children. Tracy enjoys gardening, walking, reading, and traveling with her family.
---
Michele Fry, LPC


Michele provides counseling primarily for young adults and adults. She specializes in women's issues, self-esteem, and relationships, as well as grief counseling. Michele brings with her 10 years of experience working for Hospice. She worked in a domestic violence shelter in Florida, worked with teens and families at Heartlight Ministries in Texas, taught elementary school, and served as a youth pastor, among other experiences.
Michele holds a Master of Arts in Counseling from Asbury Theological Seminary, in addition to a degree in Early Childhood/Elementary Education from the University of Arkansas. She currently is working toward the Licensed Professional Counselor credential in Pennsylvania. Her primary counseling approaches are cognitive behavioral therapy and family systems therapy.
---
Roseauna (Rosie) Good, LPC


Rosie provides psychotherapy for children, adolescents, adults, and families who are struggling with a variety of mental health disorders or situational stressors. She takes an eclectic therapeutic approach, but primarily incorporates cognitive-behavioral therapy and humanistic therapy into creating a warm, nurturing, and safe environment where individuals can experience acceptance, growth, and healing. Rosie strives to allow Jesus Christ to work through her to provide clients with the assistance they need.
Rosie has experience as a mobile therapist and behavioral specialist consultant. She has used behavioral modification, parent training, and cognitive-behavioral techniques to treat children and adolescents with diagnoses including, but not limited to, oppositional defiant disorder, autism spectrum disorders, ADHD, anxiety disorders, and mood disorders. Rosie also has worked in an outpatient setting with adults who suffer from anxiety or mood disorders, relational concerns, or situational stressors.
A Licensed Professional Counselor, Rosie earned a Master's Degree in Clinical Psychology from Millersville University and a Bachelor's Degree in Psychology from Lebanon Valley College. She resides near Lititz with her husband and two young daughters and enjoys singing at church, spending time outdoors, traveling, and gaining new experiences.
---
Landon Miller, LPC


Landon joined COBYS in 2011 as a foster care caseworker and soon began leading Incredible Years child therapy groups in school and community settings. Landon joined the counseling department in 2015. He continues to lead therapeutic children's groups and works with children and families in an outpatient capacity.
Landon is a Licensed Professional Counselor and a graduate of the University of South Florida with a Master of Arts degree in Guidance and Counseling. Prior to working at COBYS Landon held a variety of positions including mobile therapist, homemaker, computer repair technician, and teacher of English as a foreign language during a three-year service assignment in Egypt. He enjoys spending time with his family, reading novels, and drinking coffee.
---
Michelle Sheaffer, MS, NCC, LPC


Michelle has experience providing psychotherapy to clients covering a broad range of ages, but primarily counsels adults and couples. She treats mental health disorders including anxiety, depression, ADHD, adjustment disorders, co-dependency, and trauma, and also offers counsel and support to women who are partners of sexual addicts. Michelle uses Cognitive Behavioral and Psychodynamic approaches to treat mental health and life transition issues. She favors Emotionally Focused Therapy in couples and family counseling to heal broken relationships and build meaningful connections. Michelle's Christian faith anchors her dedication to serve her clients.
Michelle is a Licensed Professional Counselor and is certified by the National Board for Certified Counselors. She is a graduate of Millersville University with a Master's Degree in Clinical Psychology and is a member of the American Mental Health Association for Counselors. She has a passion for reading and continued learning. She also enjoys spending time with family and friends and appreciates the outdoors, including walking and gardening.
Michelle Wegman, LPC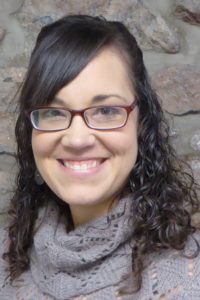 Michelle is a Licensed Professional Counselor who completed her undergraduate work and earned her Master's degree in Christian Counseling from Cairn University. Previous experience includes work as an Intake coordinator and as a therapist on a college campus, and providing child/adolescent, individual, and family therapy in an outpatient setting.  Michelle has a
passion to join with people wherever they are in life and help them to experience hope and healing.  She empowers individuals and families to understand themselves in a deeper way, and provides tools for them to initiate change to become the person or family they desire to be.
Some of the issues Michelle works with are anxiety, depression, grief and loss, life transitions, sexuality, trauma, past sexual abuse, identity, spiritual issues, and relational conflicts. Michelle has been trained in Trauma-Focused Cognitive Behavioral Therapy (TFCBT) and utilizes Cognitive Behavioral and Psychodynamic techniques in her work. In conjunction with these therapeutic approaches, Michelle relies on her faith to be her guiding foundation in all the work that she does.
---
Amy Wittmaier, LPC


Amy counseled elementary-age children in a school setting for 20 years and has a range of experiences from working in this environment. She has a passion for helping families of divorce and those challenged with grief issues, trauma, and anxiety.
Amy uses cognitive behavioral strategies and techniques, with aspects of Gestalt, reality therapy and solution-focused approaches in her work with children and families. She believes strongly in creating an accepting, warm environment in counseling, where the child and parent feel welcomed, heard, and appreciated for their unique talents and gifts. Her faith is the main motivator in serving families through the counseling process.
Amy is a Licensed Professional Counselor and is certified by the National Board of Certified Counselors. She graduated from Penn State University with a Master's degree in Counselor Education. She enjoys spending time with her husband and daughter, reading, gardening, and watching the Phillies.
---
Michele Romeo Martin, PsyD


As Clinical Supervisor Dr. Martin provides clinical oversight for COBYS therapists. Her past experience working in Chicago with foster and adoptive children fuels her desire to support her staff who are working closely with these children and families. She received her doctoral degree from the Chicago School of Professional Psychology and her Master's degree from Boston College. Dr. Martin is active in her church and lives near Lititz with her husband and three children. Finding time to garden, travel, and play are important life-giving experiences for her.
---
To schedule an appointment at either of our counseling centers, please complete the Counseling Inquiry Form or contact us at 717-661-3548.